Reduce abdominal fat with these 5 morning exercises
|
Reducing abdominal fat is one of the great challenges of weight loss diets. In reality, this area is very difficult and requires a lot of work and well-established habits to notice any changes.
Even certain exercise routines must be observed with care if reducing abdominal fat is a goal, since the routine practiced may not necessarily affect this purpose. But it is necessary to be encouraged to reduce abdominal fat because the Indian consequence of this achievement is the acceleration of the metabolism.
If you add to your regular exercise practices the following routine every morning when you wake up, inspired by the most famous positions of yoga, you will be able to reduce the adipose tissue in the belly and Yesy will feel much better. Take a good look at the instructions that we will give you here with these 5 exercises.
5 morning exercises to reduce abdominal fat
Dog position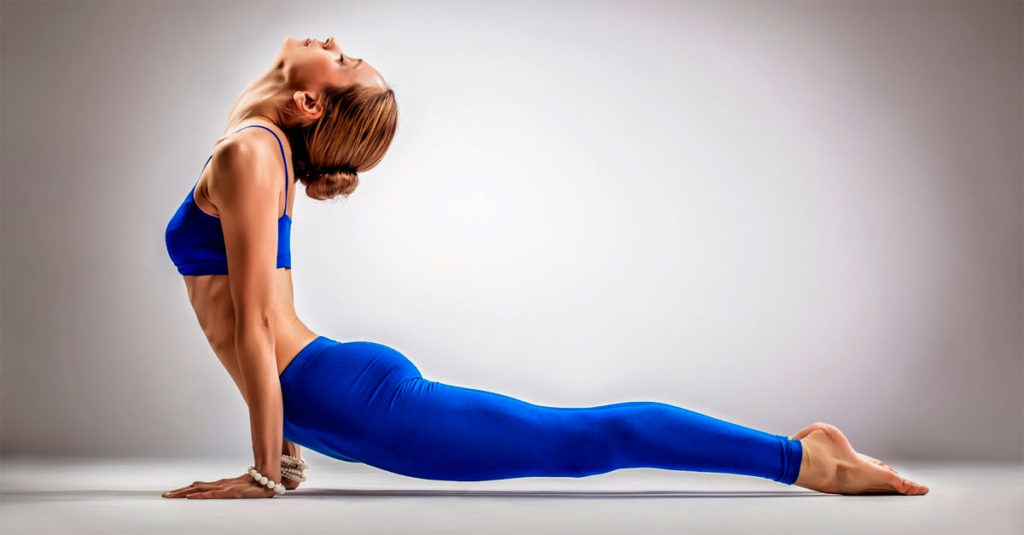 This exercise allows you to strengthen the body from the waist up, by working the spine and giving it greater strength and flexibility. The muscular work involved helps reduce abdominal fat.
Lie face down on the floor with your legs stretched out. You can use a yoga mat or towel.
Put your palms under your shoulders.
Touch the ground with your chin and toes.
While inhaling gently, lift your torso up, searching your back with your head.
Hold the pose for 15 to 30 seconds.
Then, as you exhale, return to your starting position.
Do 15 repetitions. Take a 15 second pause between each one.
Mountain position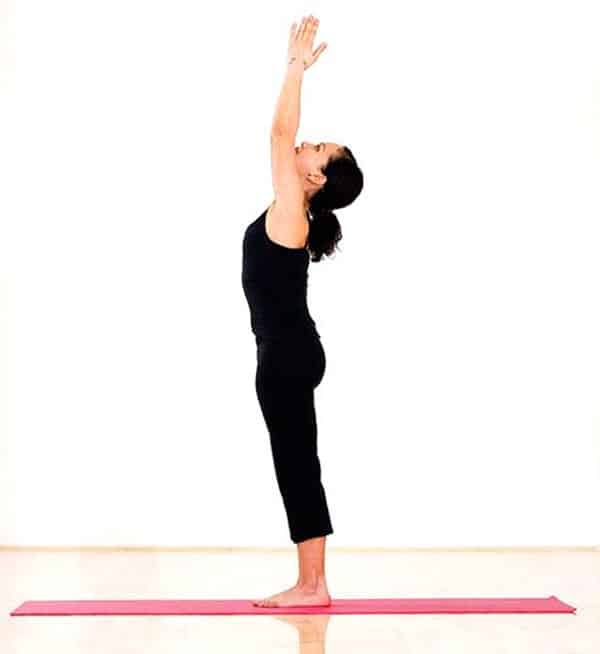 Stand up. With your spine straight, place your hands on either side and place your palms toward your body.
Raise your hands to the front and bring them palm to palm.
As you inhale, raise your folded, joined hands overhead and stretch as far as you can.
Raise your ankles little by little until you are on the balls of your feet, while your gaze is directed to the ceiling.
Hold the position for 20 to 30 seconds and do 10 repetitions, increasing the time progressively.
Push-ups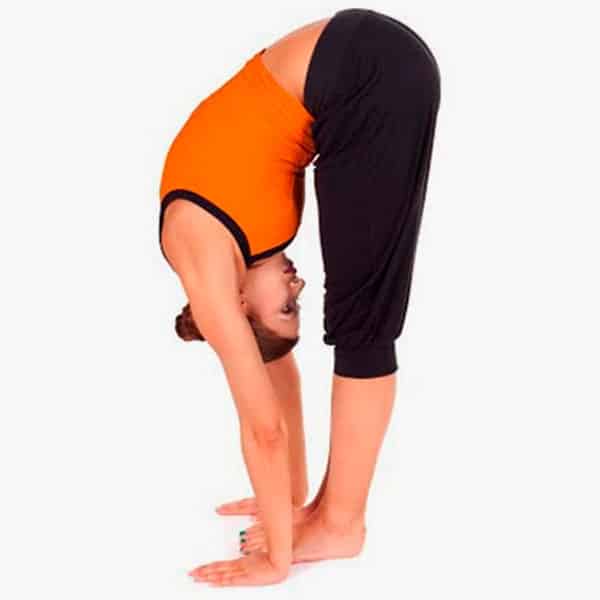 Starting from the starting position on the mountain, inhale deeply and lift your hand up.
Slowly lean forward as you exhale.
Try to touch the ground with both hands. If the first few days are difficult, go as far as possible and achieve a better stretch each day.
Hold your breath and hold the position for about 60 to 90 seconds.
Slowly lift your body, inhaling gently.
Do 10 repetitions with a one second interval between each.
Bow position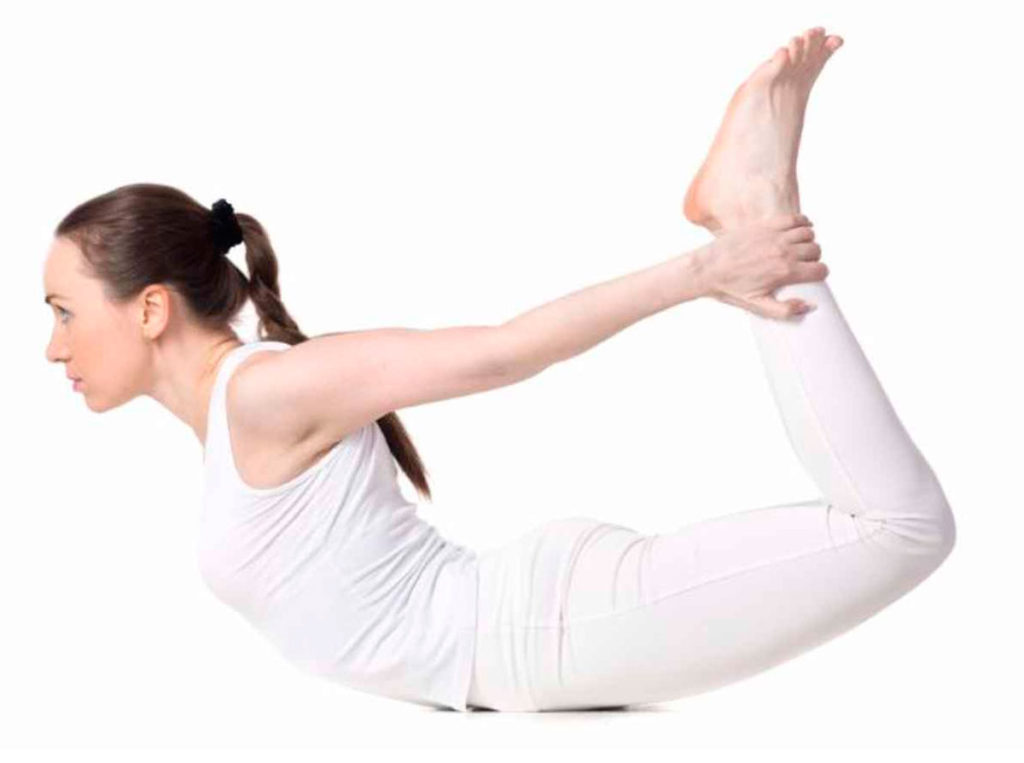 Lie down on your belly, not with straight legs and arms on each side of your body.
While bending your knees, bring your arms to your ankles and hold the position.
Inhale as you lift your head back and lift your legs counterbalanced.
Hold the pose for 15 to 30 seconds.
Exhale as you return to the starting position.
Do 5 reps with a short pause between each.
Table position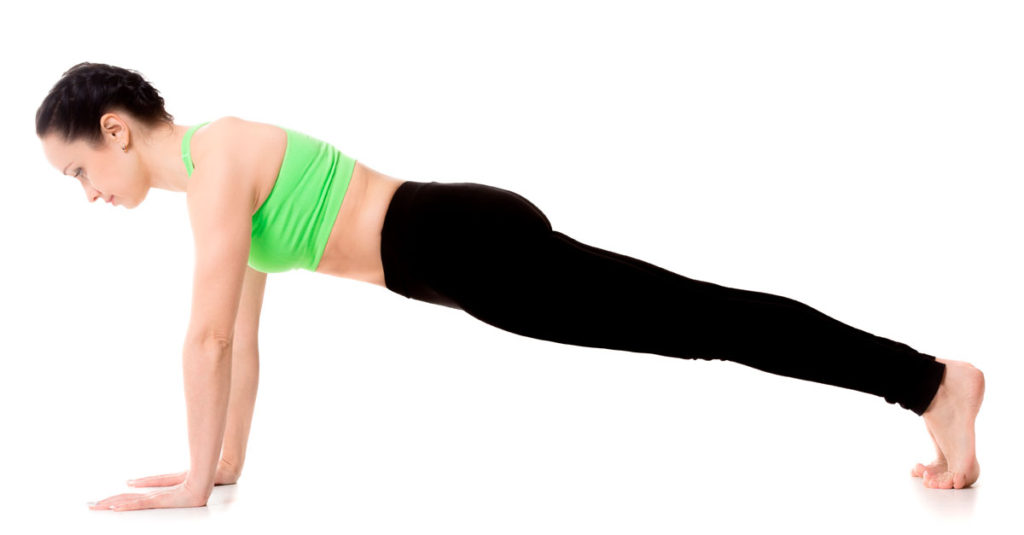 On the floor, put your hands and knees under your arms and shoulders.
Bring your feet back to extend your body.
Keep your neck and back aligned as you inhale.
Keep your body aligned with the ground at a slight angle, however comfortable a board is.
Hold the position for 15 to 30 seconds.
To return, drop your knees to the ground.
Repeat 5 times.