Eliminate accumulated fat in your abdominal area
|
Depending on the type and quality of the food we eat, we can accumulate more or less fat at the body level. The abdomen is a very vulnerable area to accumulate fat deposits, generating flaccidity and stretching of the skin.
Accumulating fat in any part of the body in a large amount or for a long time increases the risk of cardiovascular diseases and aesthetically damages the accumulation zone.
What is white fat?
It is one that usually accumulates around the thighs, hips, butt and breasts. After menopause, the abdominal area is added to this list. Unlike women, men accumulate fat almost their entire lives in the abdomen area.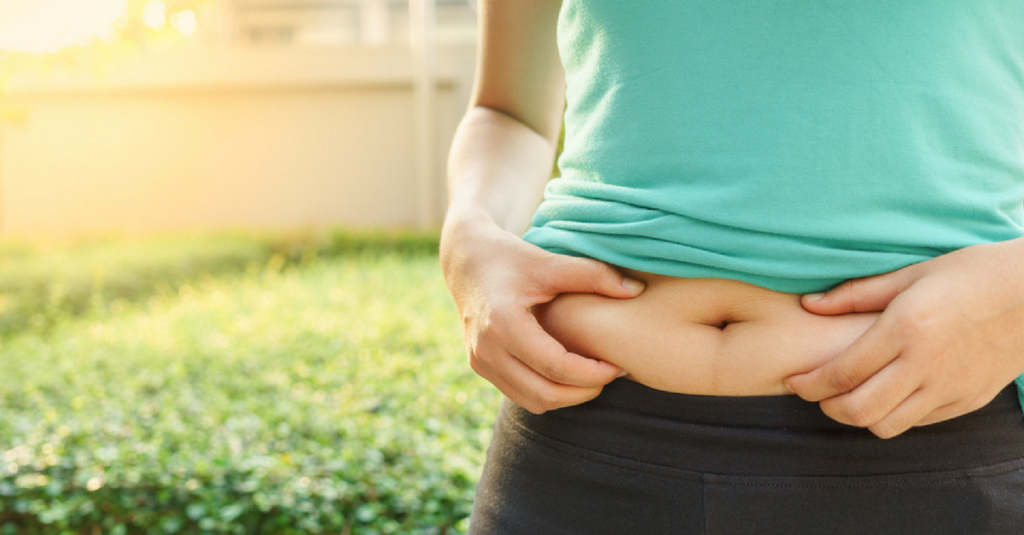 The composition of this type of fat is based mainly on a low amount of lipids, in addition to containing fewer mitochondria and blood vessels than other types of fat, hence its color. It is the type of fat that occurs most commonly in the body.
If you have an excess of white or visceral fat, your health could be at risk, since the accumulation of this type of fat in that area is associated with an increased probability of suffering from cardiovascular diseases, metabolic syndrome, various cancers such as breast and pancreatic cancer, as well as diabetes.
What is the normal body fat range?
If your weight is healthy and you are a woman, your body fat range is 15-30%.
If you maintain a healthy weight in the same way and are a man, your body fat range is 15 to 25%.
For example, if a person weighs 70 kilos, they should have 9 or fewer kilos of fat on their body.
How is this type of fat generated?
By not having a balanced diet, if not, on the contrary, a diet in which there is a caloric overload, along with the performance of little physical activity.
What to do?
Get moderate physical activity
If you are overweight, it is advisable to start a special regimen to lose weight. You can rely on the advice of a nutritionist.
Eliminate excessive consumption of junk food and candy
Always be active
Here is an ideal drink to eliminate abdominal fat:
Consumption: every day, fasting and before sleeping.
Special cinnamon infusion to eliminate abdominal white fat
Ingredients:
Ceylon cinnamon: half a teaspoon
Boiling water : 1 cup
Honey from bees: 1 teaspoon
preparation:
The first thing to do is bring the water to boil, once it does, place the cinnamon in it. Let stand for half an hour, add honey and mix. Drink half in the morning while fasting and half at night before sleeping.
This special cinnamon is ideal to stimulate and accelerate the metabolism of abdominal tissue, as it promotes fat loss and reduction of measures.
Exercises to eliminate abdominal fat
Exercise at least three times a week for 30 minutes to an hour. Gradually increase the intensity.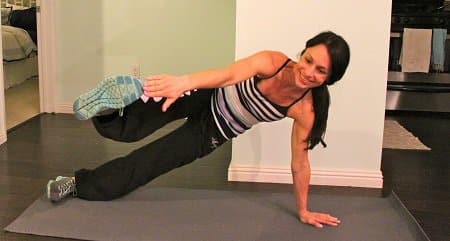 Keep your feet together and raise your shoulders, stretch your arms towards the leg area.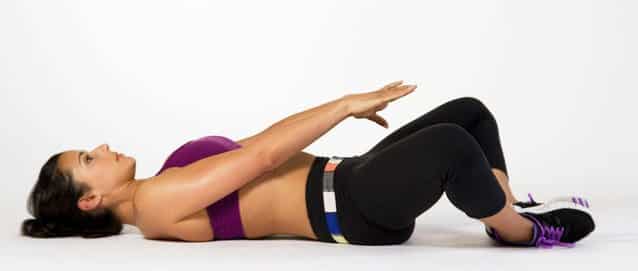 You will first need to lie on the floor or on a towel, lift your torso and one of your legs at the same time. Raise your arms toward your legs. Return to the starting position, do the same but with the other leg.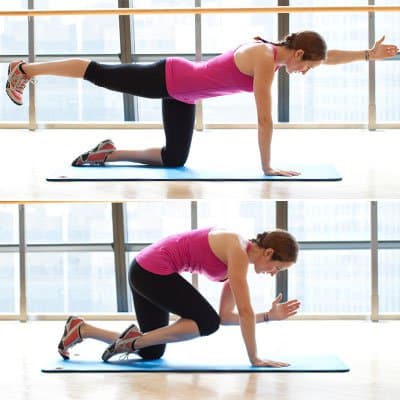 Perform the movement shown in the image and whenever you lift a foot, touch the tip of the toe with your hand.
As you already know, exercise is essential to achieve elimination of abdominal fat, here is a great cardiovascular exercise routine:
Share this note!